Welcome to the Van Drunen Ford Website!
Van Drunen Ford was founded by Morse J Van Drunen on September 22, 1930, one year after the stock market crash of 1929. The Great Depression was underway, and wouldn't really end until the start of World War Two. The fact of the depression made business very difficult during those beginning years. In 1932 Van Drunen Ford sold 12 vehicles. But costs also were low. Mr. Van Drunen's landlord actually lowered the rent for several years. This was apparently quite common as the property owners would rather have a good tenant than a vacant building.                                       
Then came World War Two. During those years, there were no new vehicles built for retail customers. Auto dealers had to survive on the sale of used cars and parts and service. For several years, Van Drunen Ford displayed rebuilt engines in the showroom.  After the war, production resumed, and new vehicles were in great demand. Van Drunen Ford has prospered since that time, and is today owned and operated by the third generation of the Van Drunen family.                                       
---
Van Drunen Ford Founder - Morse J. Van Drunen

                                                   
---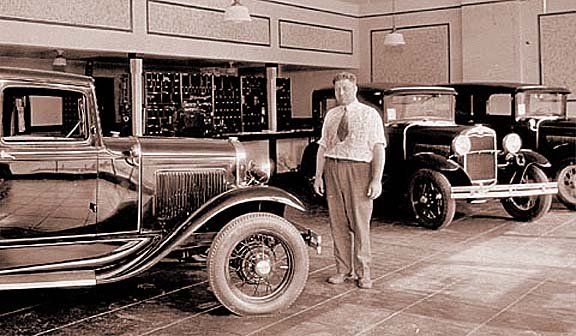 Morse J. Van Drunen in the original Showroom, at 18029 Dixie Highway, circa 1930
---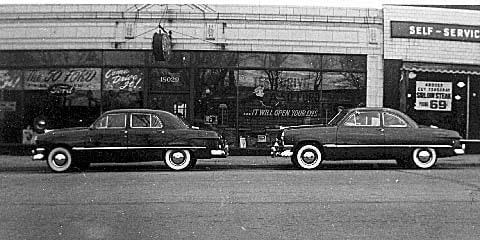 Original Showroom, 18029 Dixie Highway, with new 1950 Fords in the Fall of 1949
---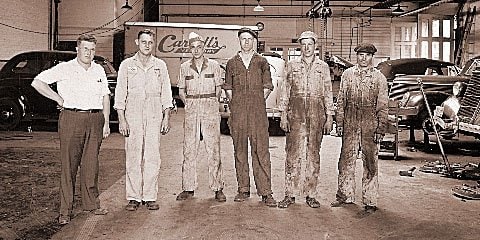 John W. Van Drunen (left) with technicians in shop, circa 1949
---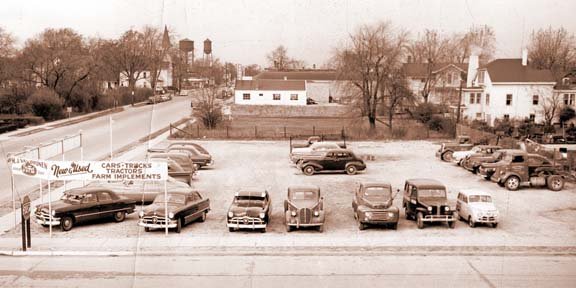 Used Car Lot, looking North toward downtown Homewood, circa 1951
---
                                            New (Current) building, Fall 1973
---